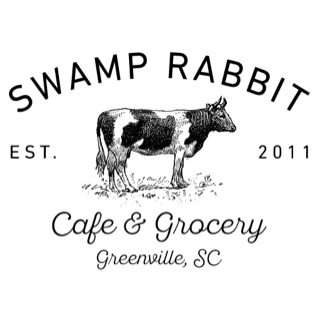 Celebrating the doors that have opened for us.
"With more than 30 cities and towns in the United States named Greenville, it's no wonder the tourism slogan for Greenville, South Carolina, is "yeah, that Greenville." Founded in 1786, that Greenville is the oldest of the group, the third-largest urban area in the state and one that is known nationally as one of the fastest-growing cities in the South. From families and foodies to cyclists and culture lovers, visitors will find an array of people, attractions and activities, many of them centered in the compact downtown district. 
Start your exploration at NOMA Square – an outdoor plaza at the corner of North Main Street and Beattie Place – and see if you can spot the nine bronze mice sculptures hidden throughout the neighborhood. Both kids and adults will enjoy the works on display at the Greenville County Museum of Art and the fun, interactive exhibits at the Children's Museum of the Upstate, both located on the Heritage Green campus within three blocks of the shops and restaurants on the Main Street corridor. Meanwhile, outdoor enthusiasts can access the nearly 20-mile-long GHS Swamp Rabbit Trail from four different points downtown or just relax at Falls Park on the Reedy, a pastoral oasis in the heart of Greenville." (https://travel.usnews.com/Greenville_SC/)
Is not a secret that Greenville is fun to visit, and the Swamp Rabbit Trail with the Swamp Rabbit cafe is one of our favorite spots. It was our desire to be a part of this destinations and now we are! Starting January 2020 we started selling our coffee at Swamp Rabbit café and we are so excited about it. At this cafe you can find a broad selection of our specialty coffee, with our signature guarantee for freshness and quality. 
Also early this year, another door opened up for us in the heart of Main Street in Downtown Greenville, River Street Sweets, Savannah´s Candy Kitchen  (https://www.ilovepralines.com/greenville-sc-candy-store), we honor the opportunity from Lisa Warriner, the Franchise Owner, to come to her amazing store and sell our coffee; so if you are near Main Street come visit Lisa and get a bag of good coffee, with candy, gelato and more!
We wanted to show our gratitude for the amazing opportunities coming our way and we are looking for more places to sell our coffee.
This is an open invitation, if you own a business and coffee fits on your place, give us a call, if you have a cool office space and need coffee, we can make it happen! 
If you know someone that you think could be a nice place for us tell us about it! We hope we can have more open doors to keep celebrating!