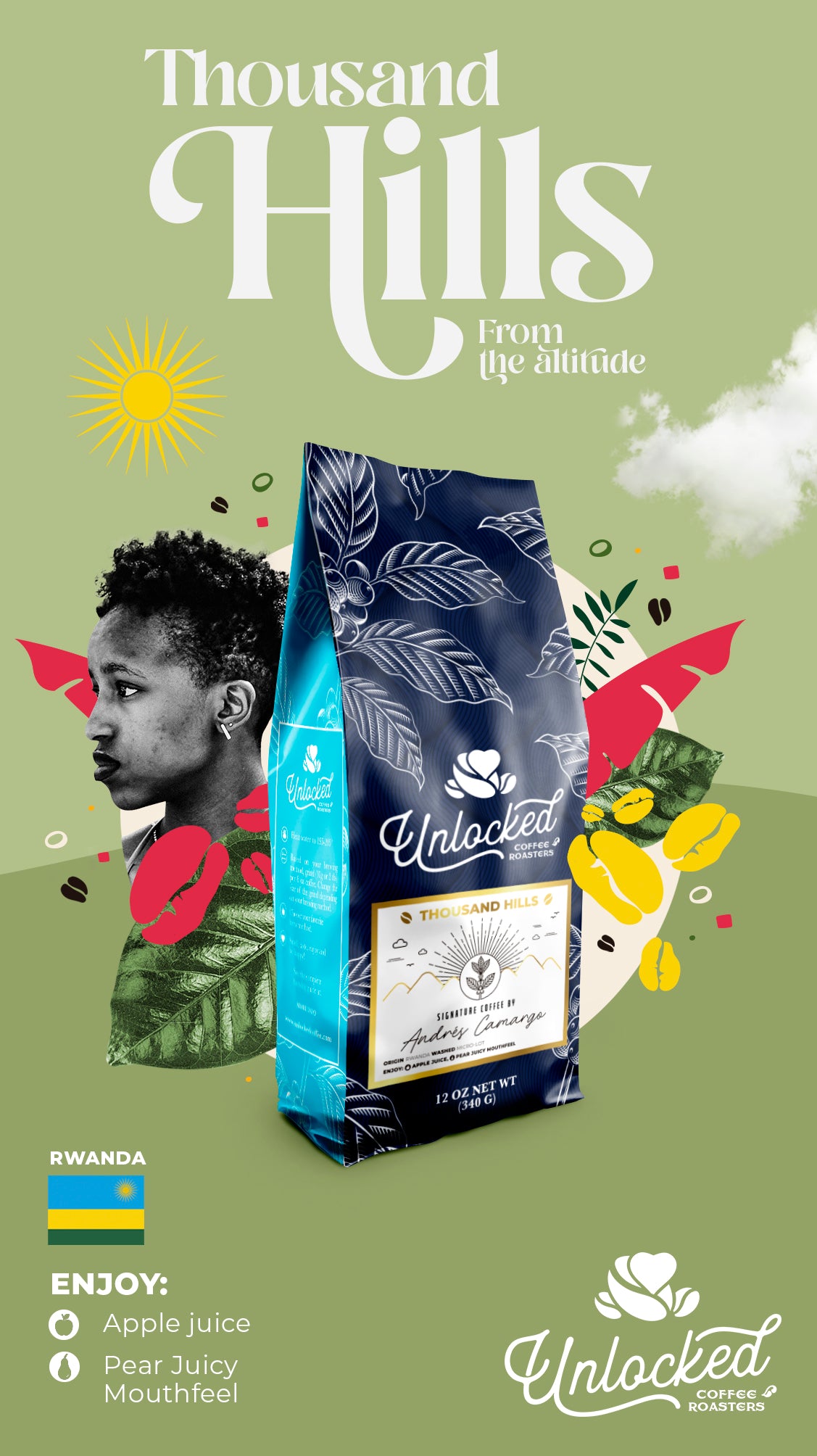 What is the signature coffee? 
We decided to give a high standard to some of the coffees that we are roasting because of the origin and the story behind them. 
Signature Coffees by Andres Camargo is our exclusive line of coffees, our head roaster has placed his signature on it, and that is the reason for the name. Writing his signature means high-quality coffee on your cup and a special story to highlight. 
This coffee comes from Africa, Rwanda. On a worldwide scale they produce less than 0.2% of the global coffee supply, however. there are more than 450,000 farmers behind this small percentage. 
Foto taken from: https://line.17qq.com/articles/hdohllcv.html
Farmers in Rwanda have a full-scale process, they have extreme climatic conditions and the results on the coffee have to be great. What you will find in Thousands Hills, is a true delight, floral and fruity flavors will make a sweet experience with a long after taste. 
When you buy African coffees you are helping needing families and the country to have a better life and economic conditions. 
 Our signature coffees are not included in our subscription plans, you can get them at the shop or online through our website www.unlockedcoffee.com 
Welcome to the first Signature Coffee, we can´t wait to bring you more. 
*Coffee not included on Subscription Plans.