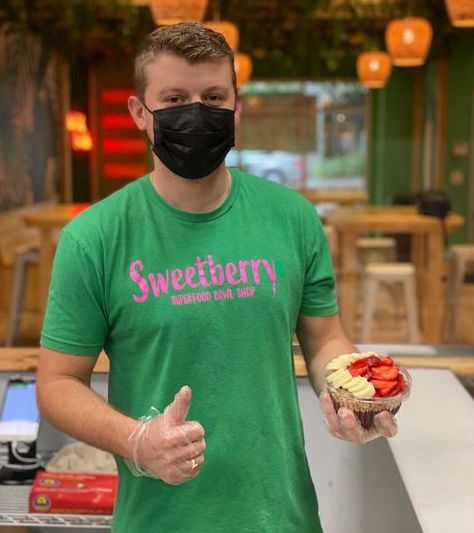 Happy to announce another great spot in Greenville where you can find our coffee: Sweetberry Bowls!
Sweetberry Bowls was founded in 2017 to feed the ever-growing health-conscious consumer. They strive to offer fast and healthy alternatives, that are beautiful and delicious. They continue to inspire people to be more conscious of what they eat and their everyday diet. We also feel a responsibility of educating the public about health and wellness.
Zachary Elliott is an entrepreneur and Unlocked Coffee friend, is a cancer survivor and an aspiring one-legged golfer. He has a passion for living life with adventure, travel, and success.
Get our coffee and healthy food options at: 
233 N Main St #11, Greenville, SC 29601 
https://www.sweetberrybowls.com/greenville
https://www.instagram.com/sweetberrygvl/